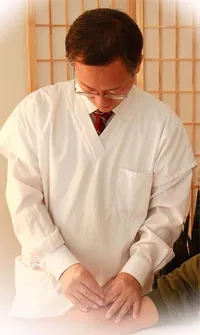 Acupuncture: Very thin disposable needles are used for treatment.
Any combination of the following techniques can be use for the treatment.
Scalp Acupuncture : Suitable for Epilepsy, Pain ,Paralysis (eg. After stroke paralysis), Parkinson's Disease and other Shaking Syndromes
Ear Acupuncture : Addiction Control (Alcohol, Smoking or Drug), Pain condition and Weight control
Face Acupuncture : Cosmetic acupuncture for your inner and outer beauty (dark circles, wrinkles, etc)
Body Acupuncture : Most of all the conditions treatable with acupuncture especially, allergies, digestive disorders, pain conditions
Acupuncture To Go: for some conditions, we may put tiny needle(s) on a tape for few days.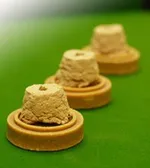 Moxibustion: A form of heat therapy, burning certain herbs on the skin directly or on the top of the needle, we could use it for
Adjunctive therapy for Cancer or any other Immune Deficiency conditions: Chronic Conditions
Pain Conditions
Warm the certain parts of body and expel cold
General longevity and prevention of dis-ease.

Cupping: Negative therapy used more for the relieving of pain / tension from the muscles. Specially designed plastic/glass cups are used for the treatment. With the advanced technology, we now can enjoy the automatic cupping massage.

Guasha: Scrape or rub the surface of the body for musculoskeletal pain using a slice of water-buffalo horn, honed jade or other tool with oil

Bleeding Method: Bleeding certain acupuncture points, you can do much more than just testing your blood sugar level. Typical conditions that we do bleeding includes but not limited to acute food stagnation, acute sore throat, muscle ache etc.
Therapeutic Acupressure and Tuina Massage: focus on the relieving tension and pain of muscles using herbal liniment, rolling drum etc.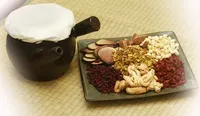 Herbal Medicine: Using herbal tea alone or combined with acupuncture, we may be able to help much more conditions than using acupuncture alone. As you drink green tea, you can enjoy drinking herbal tea using powered herbal formula tailored for your need.
Ceragem V3 Massage Bed: New addition to our clinic for complete relaxation and healing. You can enjoy it for free of charge with your acupuncture session. Heather says " You can feel the tension melt away as the roller moves up and down the Spine.." Miriam says "I wish I had one at home so I could use it every day!"